The WinKaraoke Homepage
by Francis Li
San Antonio, Texas
The Alamo, San Antonio, Texas
The Alamo, established in 1718 by the Spanish missionaries, was the scene of the famous battle where every defending Texan was killed by Santa Anna's troops during the Texas war of independence.
Color photo by Sam Smith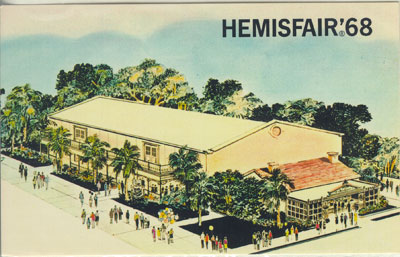 1968 World's Fair
HemisFair®
April 6 to Oct. 6
San Antonio, Texas
PEARL PAVILION. Pearl Brewing Company's Pavilion, with indoor and outdoor dining, refreshment and entertainment areas, evokes the charming mood of the turn-of-the-century, with jazz musical entertainment.
---
Copyright ©1997-1999 by Francis Li
http://www.francisli.com/wink/